Introducing Simone
Having spent my professional career working in the non-profit and higher education sectors, I have a visceral undertanding to the unique challenges and rewards of these arenas. As a busy professional myself, I empathise with those who work too much, take too little time for themslves, who may experience physical pain from holding on to the daily stress of: tight deadlines, lack of sleep, tired eyes and joints from working at a screen. These things build up in the body, they're like gunk. Living in a constant state of tension--in physiological terms--builds up cortisol in the body and bloodstream; it's our fight or flight, stress hormone. This was once my normal.
This extreme, but sedate lifestyle led me to many sleepless nights, tired eyes, prolonged shallow breathing, and a perpetual feeling on not having enough time to get things done. These are the self-imposed problems that led me to seek some resolution. First, I made the conscious decision to make time for deep breathing.
Back to My Roots
I became interested in Tibetan singing bowls over 2 decades ago, when I studied various spinning and percussive techniques with these hand-hammered bronze bowls. The practice was a relaxing one for me, and I reveled in teaching others to play bowls to enhance their own meditative practice.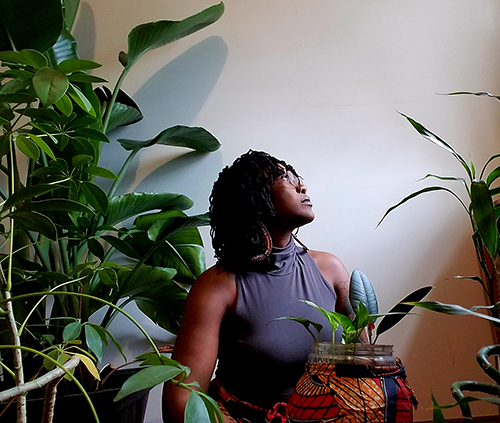 I went back to my birthplace inthe West Indies and spent time with the family....my aunts and uncles who at 70+ years old, still work everyday at farming, or retail, or education. They take life more slowly and do not conform to the pace to which I am accustomed. They breathe deeply, eat slowly, and take time to enjoy the moments that make up life. I brought these practices back to my home in Maryland. Each and every day, I make time to step away and breathe deeply and intentionally. I make time daily for a mindful recharge. And I no longer live in a constant state of tension.
I Recharge with a Sound Bath
In addition to facilitating sound meditation sessions, I regularly partake of a sound bath facilitated by other practiotioners. These sessions slow the heart rate, clear the mind, and offer clarity. It's an imortant part of my personal well-being.
The Meditation Studio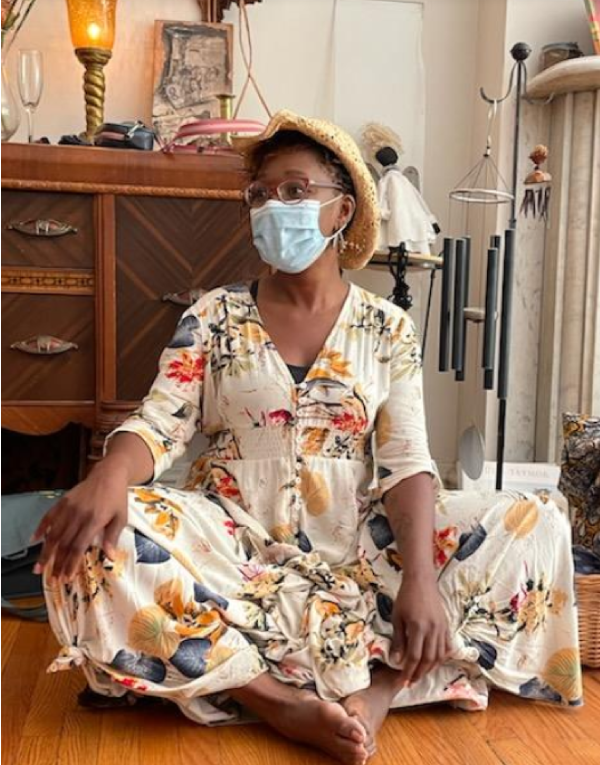 @ Funk in the Trunk Studio is where I convene a bi-weekly sound bath for members of the community. These small sessions accommodate one to five guests, in a safe and comfortable space. While the guests are different at most sessions, the practice is the same; an hour-long relaxing and meditative sound bath that brings clarity to a busy work week or a hectic life.
The studio space also includes a creative space that is open to community members to create arts and crafts projects, and a cottage garden green space the provides food, medicine, and serenity. These give more opportunities for me to interact with friends and neigbhors, be creative, and gain inspiration from those around me.